Announcements & New Business
______________________________________________________________________________________________________________________
We would like to give a warm welcome to the new RJCA staff members. The Adult Case Coordinator, Kessa Andrews, joined us earlier this fall and Vee Blomgren, the Youth Coordinator, started last week.  We're happy to have them on board!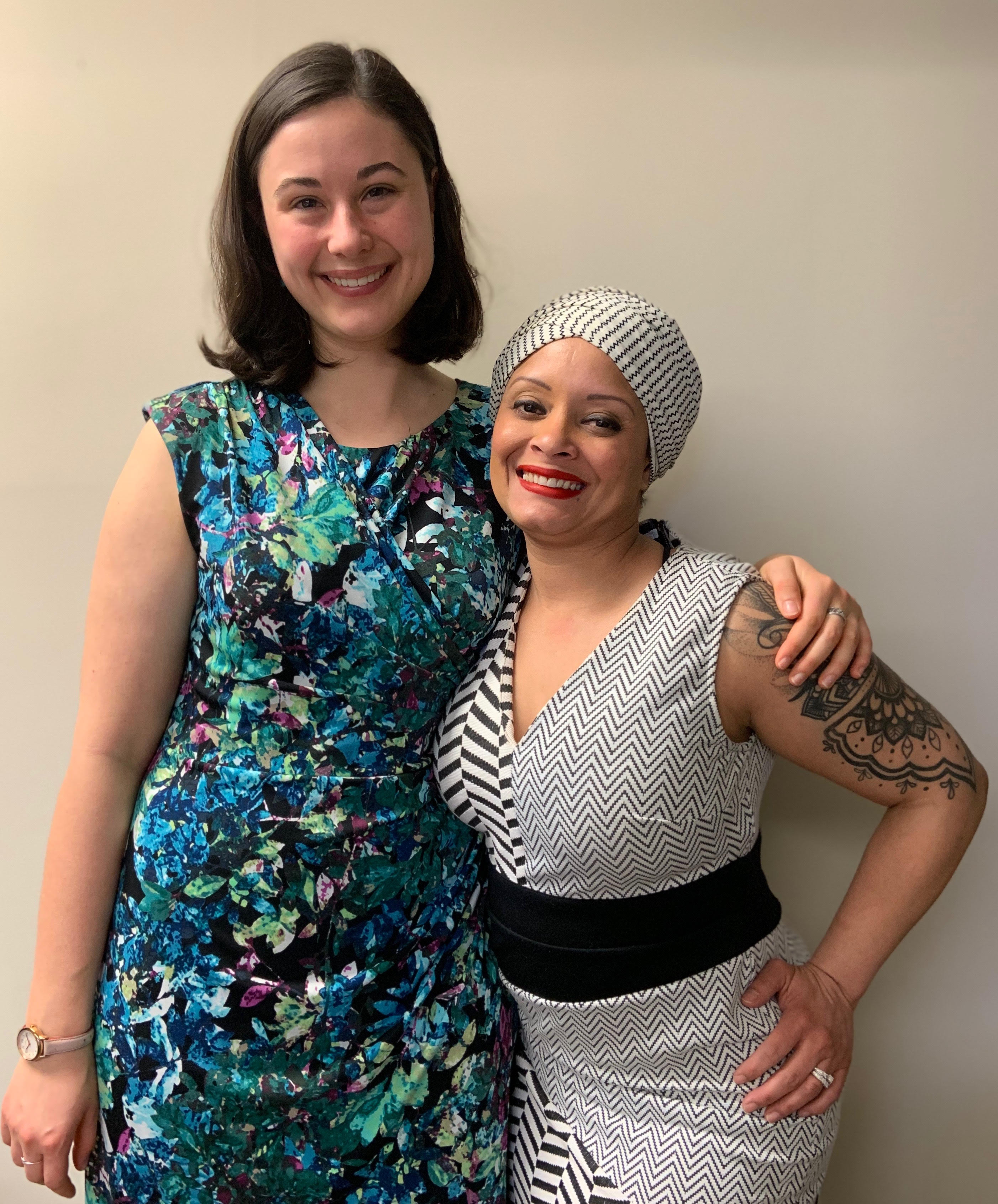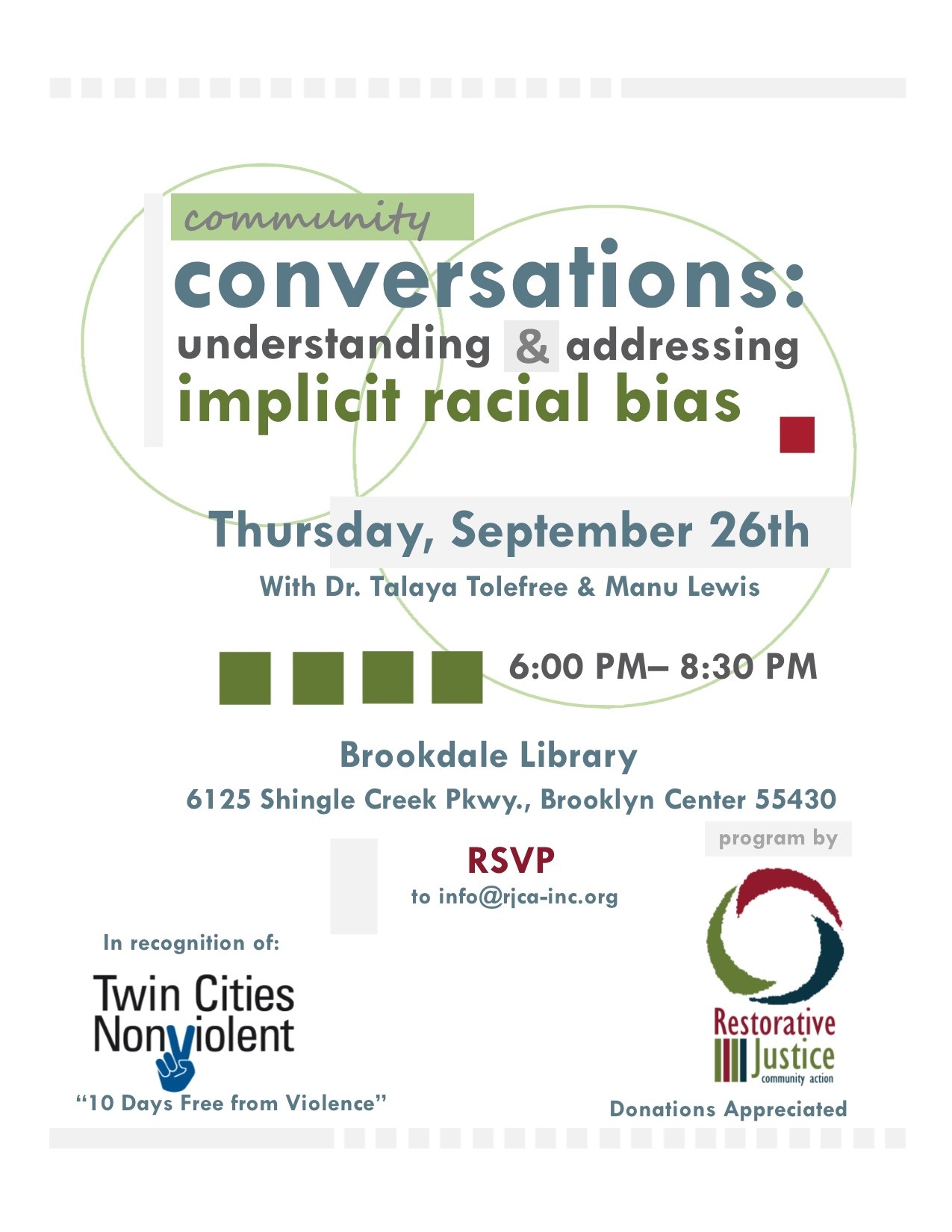 This month's conversation is being offered in recognition of, and in conjunction with, Twin Cities Nonviolent's  "10 Days Free From Violence." https://twincitiesnonviolent.org/
 With the current climate around racial inequity in our society, it is important to increase the civic dialogue and empower community to enact positive change. However, implicit racial bias is often a difficult topic to discuss with honesty in our civic spaces. Fight, flight, or freeze emotions, such as shame, anger, denial, distrust, and fear often create barriers for real dialogue, which impede our ability to construct equitable solutions together. "Community Conversations" utilizes a restorative justice circle process to explore racism in a way that diminishes these responses and opens one up to the opportunity to reflect on the root causes of our biases. Through this process, each person's experience becomes the gateway for self-discovery and community awareness. The circle led process equips individuals to examine their own feelings without judgment and builds empathy to listen deeply and engage others across differences. Change organically occurs as each participant's personal awareness ripples through their many spheres of influence—work, family, culture, and community.
      This process affirms that every individual in our community is a leader and an expert in their experiences. Through circle dialogue, power dynamics are leveled where each person gets the opportunity to speak from their experiences, and the privilege of listening to the wisdom of others. The circle process provides a forum for meaningful dialogue, rooted in common values and honoring each other's voices.
---