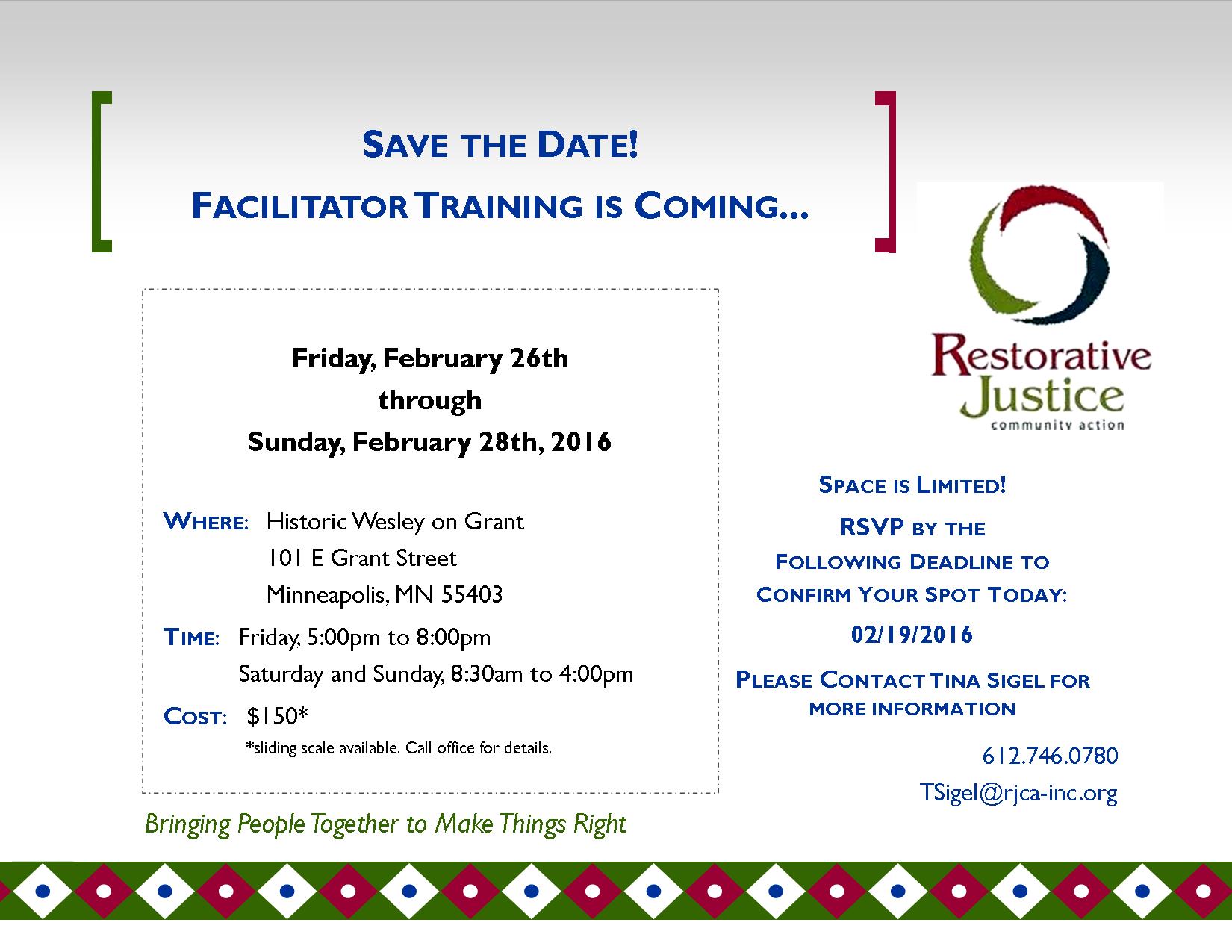 ---
RJCA's Annual Report from FY2015 has arrived! Check it out here.
---
Weekly Quotes:
---
"
I would definitely recommend this program as it helped me make amends to my community while clearing my name and my record from a minor misdemeanor of underage alcohol consumption. I learned a lot from the program by doing community service and keeping a sober log, much more than what I would have learned by simply paying a fine and staining my criminal record, which could have more negative future repercussions. I experienced the benefit of getting to know my community better through this process, and realizing the type of citizen that I want to be: the type that helps out the community rather than degrade it. RJCA was a great program that I would recommend to anyone. Thanks for all the help and support.
"
-Past RJCA Participant
---
Check out this Star Tribune article about the newest restorative justice diversion program in the City of Minneapolis, for Obstruction citations! Click on the picture below to see the full article.

Minneapolis City Attorney Susan Segal, shown in 2012 with Sen. Amy Klobuchar.
---