Tickets Now Available for Purchase
Visit Eventbrite.com or call the RJCA Office at (612) 746-0780 to reserve your tickets!
---
Spread the word to your friends who might be interested…
The next Facilitator Training weekend will be held Friday, May 13th through Sunday, May 15th. Contact Tina Sigel for more information: tsigel@rjca-inc.org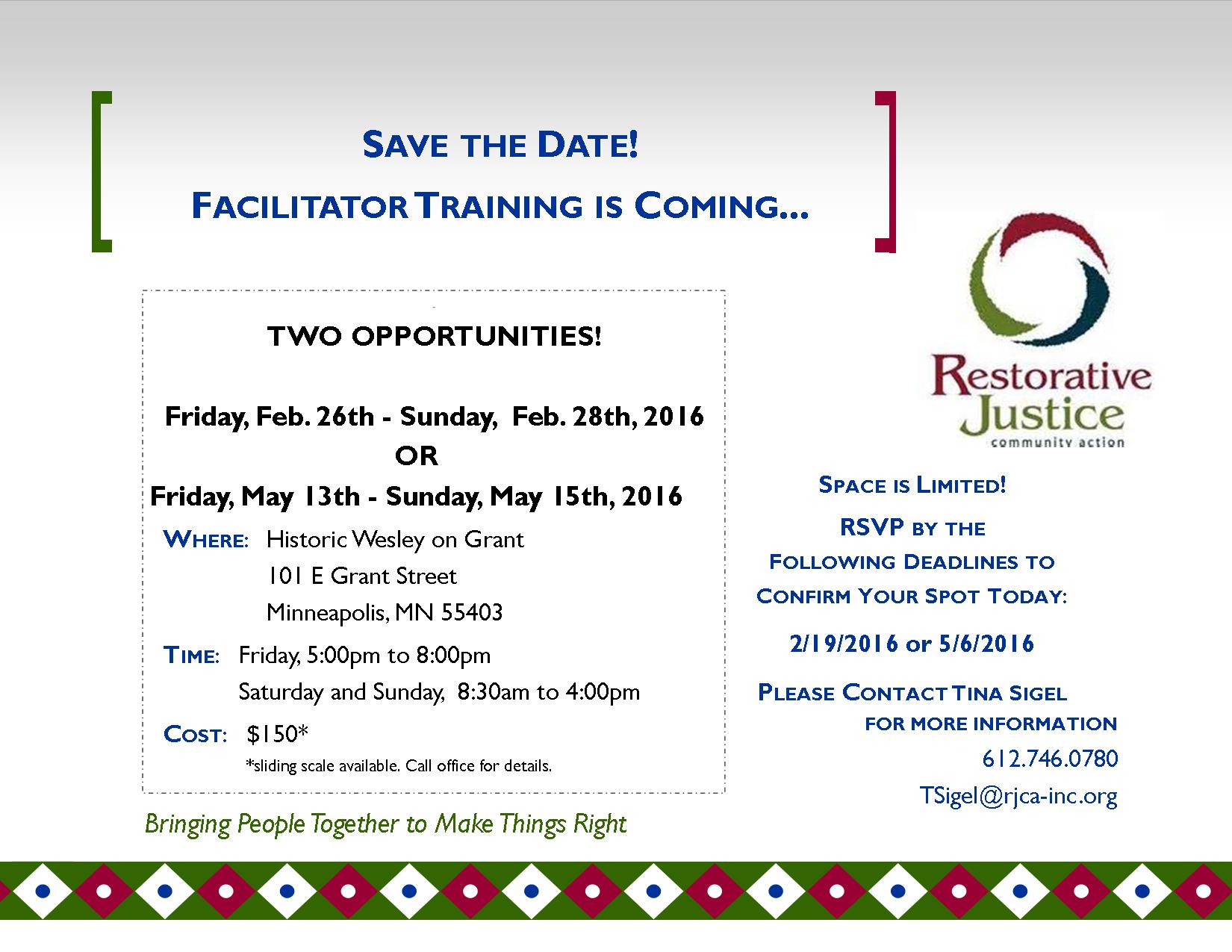 ---
RJCA's Annual Report from FY2015 has arrived! Check it out here.
---
Weekly Quotes:
---
"So thankful for this opportunity. I got offered a job because of RJCA! I learned my lesson."
-Past RJCA Participant
"This program let me see the negative effects of prostitution. I will make sure never to visit one again. This is a good program."
-Past RJCA Participant
---
Check out this Star Tribune article about the newest restorative justice diversion program in the City of Minneapolis, for Obstruction citations! Click on the picture below to see the full article.

Minneapolis City Attorney Susan Segal, shown in 2012 with Sen. Amy Klobuchar.
---