Restorative Justice Week 2015 is almost here! Check out the location of the nearest community conversation to you, and bring a friend! Light snacks always provided!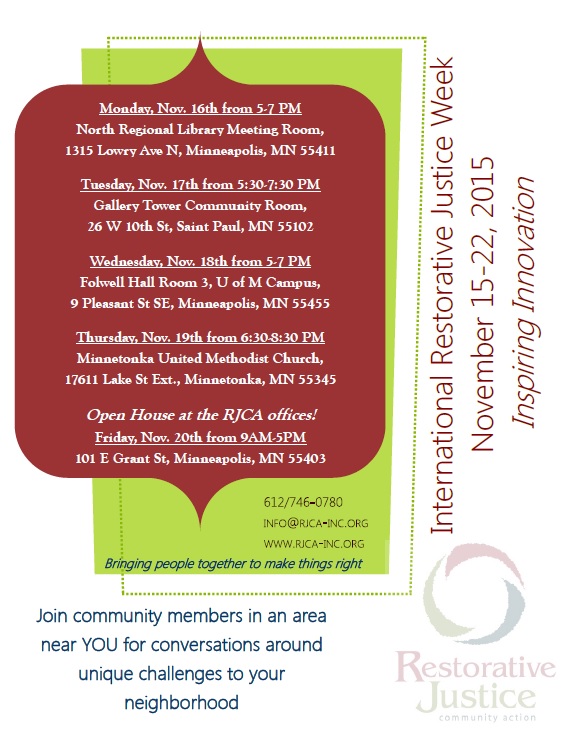 ---
RJCA's Annual Report from FY2015 has arrived! Check it out here.
---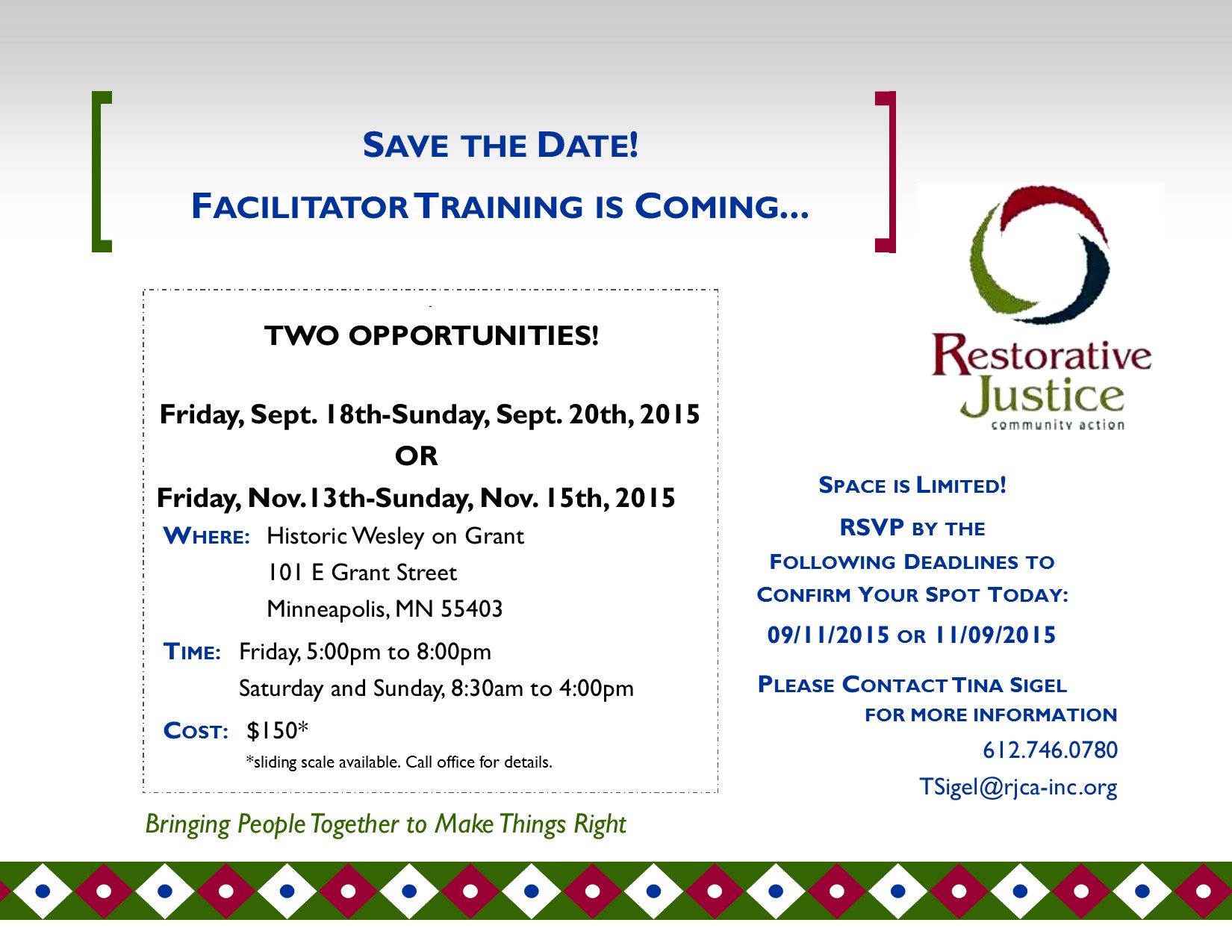 ---
Weekly Quotes:
---
"
This program helped me learn how to care for a garden and the very strong effects of alcohol addiction can have on my own actions.
"
-Past RJCA Participant
"This program is very helpful to understand all perspectives; impact of my actions on community; take responsibility for this impact of my actions. RJCA is an excellent program – similar I think to MADD to help those who drive while intoxicated understand impact of their actions."
-Past RJCA Participant
---
Check out the article about restorative justice from the St. Cloud Times, featuring Cynthia Prosek & Tina Sigel of RJCA! Click on the picture below to see the full article.
Thanks to the University of St. John's and St. Benedict's College for hosting the 28th Annual Peace Conference, and inviting RJCA to be a part of the conversation.