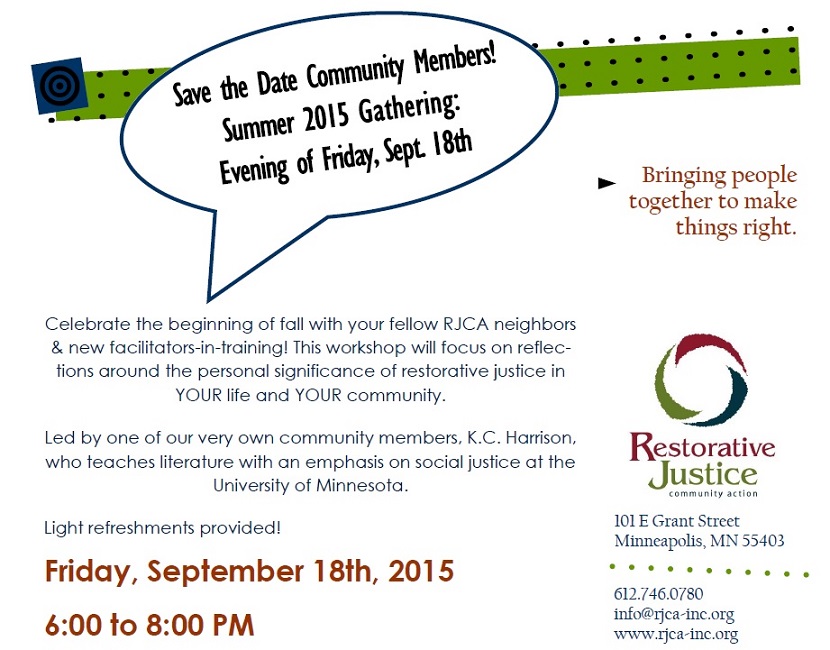 ---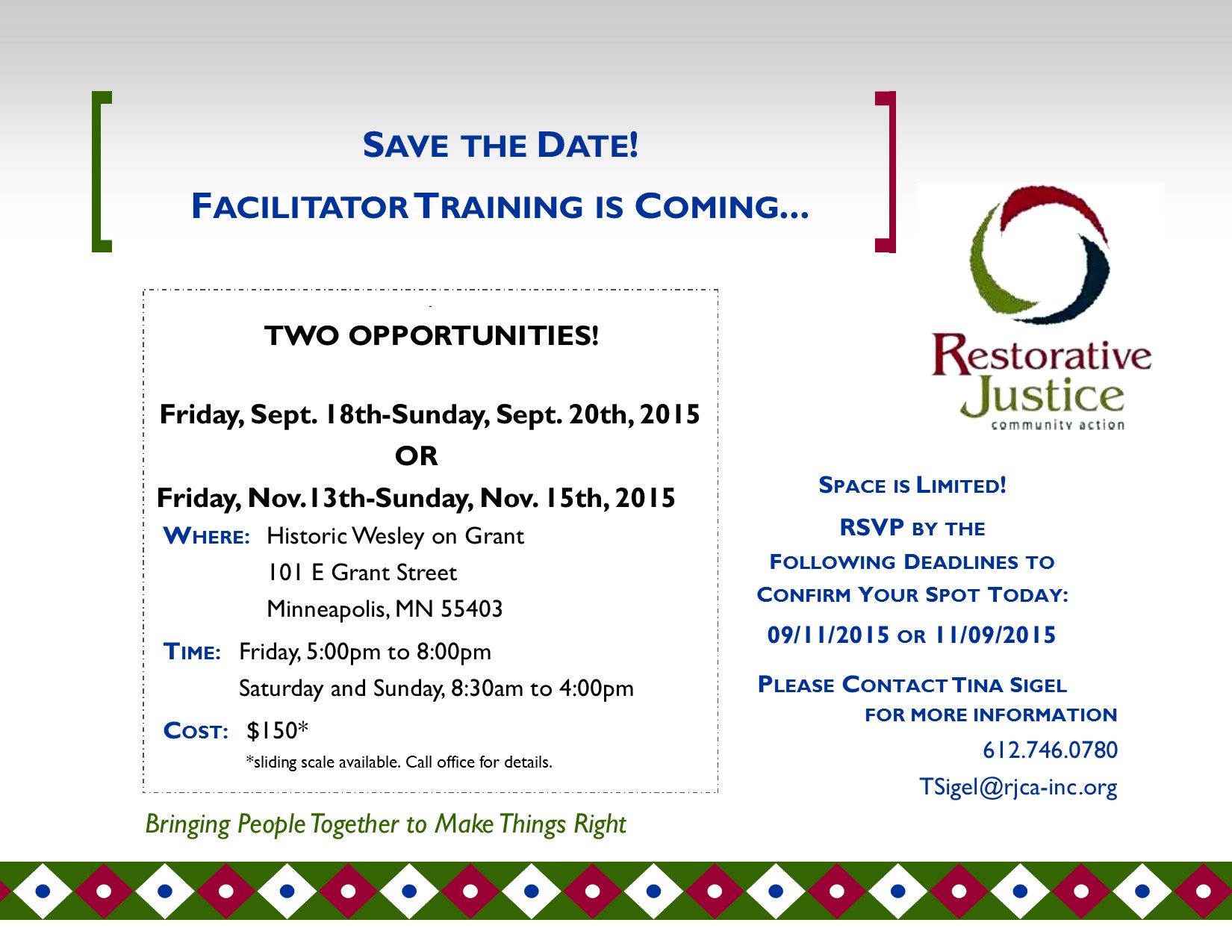 ---
Weekly Quotes:
---
"
It is vital the community should be aware that negative actions can impact, and result in the community having bad status. Such as, selling a liquor to a minor is not acceptable. Therefore it impacts them and they will remain in a bad situation…serving my community was a pleasure, and mistakes are not acceptable. Thus, the process was helpful and I learned a lot from this experience.
"
-RJCA Past Participant
---
Check out the most recent Star Tribune article focusing on restorative justice in Minneapolis Juvenile diversion! Click the picture below to read the full article.
Minneapolis police, advocates push for a better path for troubled teens: The force, prosecutors and advocates are pushing to give more 'kids an opportunity to be kids.'


While Minneapolis police push to steer troubled young people into a juvenile diversion program out of the criminal justice system, Hennepin County Mike Freeman's office is trying to standardize diversion programs across the county.