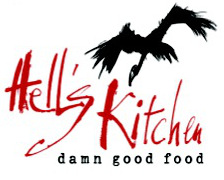 RJCA FUNDRAISER
Monday, April 29 from 6:00 – 8:00
Hosted by Hells' Kitchen
Is There Justice in Hell?
We'll explore this thought provoking question at Hell's Kitchen on Monday, April 29 from 6:00 pm to 8:00 pm as part of our 2013 Spring Fundraiser.
For a mere $20.00 (all of which goes directly to RJCA to support program needs), you will be entertained by some of Twin Cities best performers seen at Theater Latte Da, Chanhassen, and the Guthrie, inspired by speakers telling their stories about RJCA and offered the chance to participate in a silent auction.
Food and drink will be available for purchase from the Hell's Kitchen menu throughout the evening. Happy Hour extends throughout the event.
Thank you to Hell's Kitchen for donating space!
Some of the items for sale at the silent auction include:
Twins Tickets
Signed Cookbook from Hell's Kitchen Executive Chef/Owner, Mitch
Omer
We will collect the $20.00 donation at the door but please RSVP so we have an idea of how many people to expect. Click here to download a flier for the event.
Your support helps RJCA provide an alternative to the criminal justice system throughout Hennepin County and builds community by "Bringing People Together to Make Things Right"
Presentations and One-on-One Info Sessions
Heard of Restorative Justice, but not sure what it is?
Here's your chance to find out! Schedule an Info Session (either with a group or one-on-one) with our Community Coordinator to learn about the opportunity to directly address crimes that occur in your community.
Please contact us for more information: info@rjca-inc.org or 612 746 0780.
Community Participant Gatherings
Our community participant gatherings are held quarterly. Stick around to share a meal and meet others doing justice in Minneapolis! We will eat at 7pm and begin our circle around 7:30.
Dates & Locations to be determined.
You may R.S.V.P. if you plan to attend. Contact us at info@rjca-inc.org or 612 746 0780.
Interested in Facilitator Events & Training?
Become a Restorative Justice Facilitator for your community! Restorative Justice Community Action is currently seeking volunteers interested in improving neighborhood livability and helping victims and offenders in restoring respect and repairing harm.
Restorative Justice Community Action, in collaboration with Seward Longfellow Restorative Justice Partnership, is providing a four-day training in Restorative Conferencing Facilitation in April.  Specific dates coming soon.
Join us in this important work! For more information or an application, please contact us at info@rjca-inc.org.